The Chattaway | St. Pete Restaurant
One of the best kept secrets in St Pete! – This restaurant has a beautiful outdoor oasis and a relaxing ambiance. Local music talent is featured several nights a week on a quaint little stage with an Old Florida tropical atmosphere! Firepits are lit on cooler nights adding to the beauty of this already unique setting. Award winning burgers are the all-time favorite with the locals here!

One of the biggest surprises of all is a trip indoors to feel like you're stepping off the boat into a genuine English Tea Room. This place is one you won't soon forget! It's been a part of the community in one form or another for over 90 years! And so the tradition continues…albeit with a bit of a British flair!
The Chattaway is part of your community — a local institution in Old Town St. Petersburg. Stop by and see us if you've never been here before! We promise it will be an experience you'll never forget!

Checkout Our Afternoon Tea for All Your Special Occasions!
We serve a traditional English afternoon tea every day from 12:30 to 4, by reservation only.*
The menu consists of a variety of dainty sandwiches, including thinly sliced cucumber sandwiches, scones and/or crumpets, clotted cream and preserves, desserts and unlimited English tea.
It is a LOT of food. You won't leave hungry!!!
Most people have to-go boxes of food upon leaving. 🙂
We are cash only with an ATM on site…
*Times and prices ($20 to $45) depending upon time of day, age, number in party, etc. and the tax and tip will be included in price.
Contact Debby Kitto (727) 687-1943 for bigger events.
Debby provides spectacular weddings, graduation parties, wedding and baby showers, birthday parties and reunions.
About Us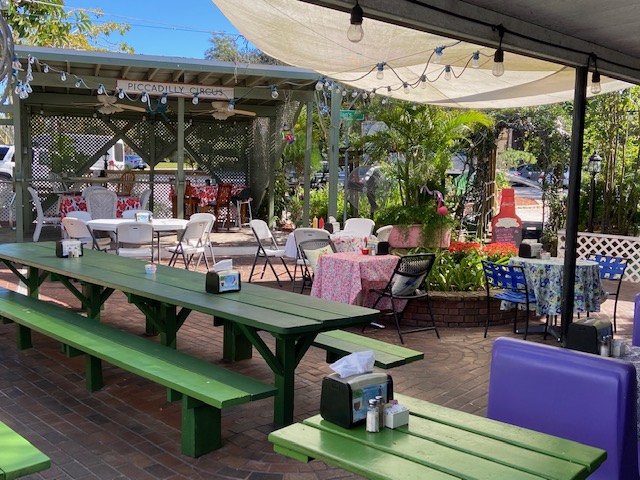 A truly unique oasis in the middle of Old Town St. Petersburg — stop by and try us — you won't be disappointed!
Our Menu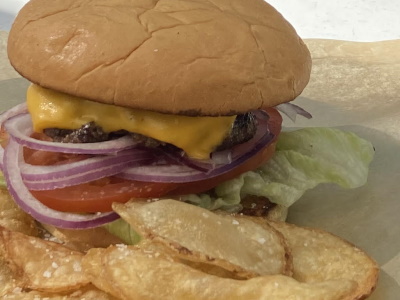 We're the "Home of Good Food" — down-home cooking that reminds you of the old days! We've got something for everyone!
Contact Us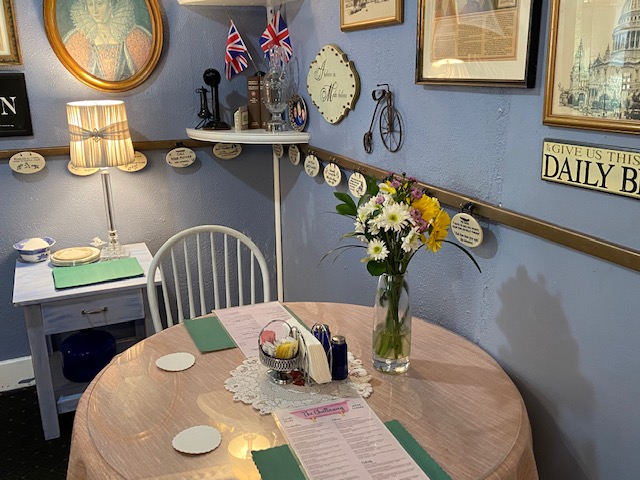 Looking for a place to eat with that Old Florida feel? Or a place to experience a British Afternoon tea? Stop by & meet our family!